I have a pink rose in my garden I haven't identified. It wouldn't bother me because the flower isn't anything to write home about but it has such health and vigour, pumps flowers out all year long that I thought it might be useful to know if it was a heritage rose or not and what class.
I took one of these photos this morning - the one with the petrea. It's not photogenic - blooms last only a day so I haven't taken that many of it. The foliage always looks clean but a few leaves occasionally get the mildest dose of blackspot. Aphids don't bother it much but I don't feed it except with manure and a bit of potash so there's none of the sappy growth they are attracted to.
My daughter rang me a few months back to ask if I had any cuttings and I hesitated to mention I had some of this rose. Didn't think she like it. In fact I was going to dig it out myself - just that there are so many lovely roses out there to try and only so much space in this garden. But - it makes such a useful shrub. It's a flower factory for one thing and dresses up. Foliage covers it to the ground and though on the tall side canes don't snake out and get in the way. I suspect it could eventually grow into a huge vase-like shrub though. I've pruned mine back a bit when it started getting over my head. It's not thorny either. There are several canes but only one is approaching 2cm after 3 years. The rest are quite thin and all are straight up rather than lax. The hip turns a light orange.
Any ideas?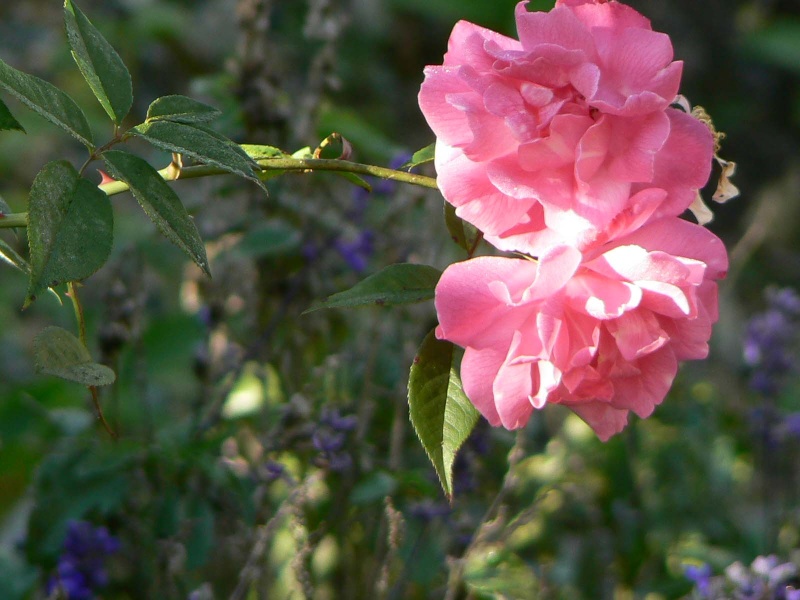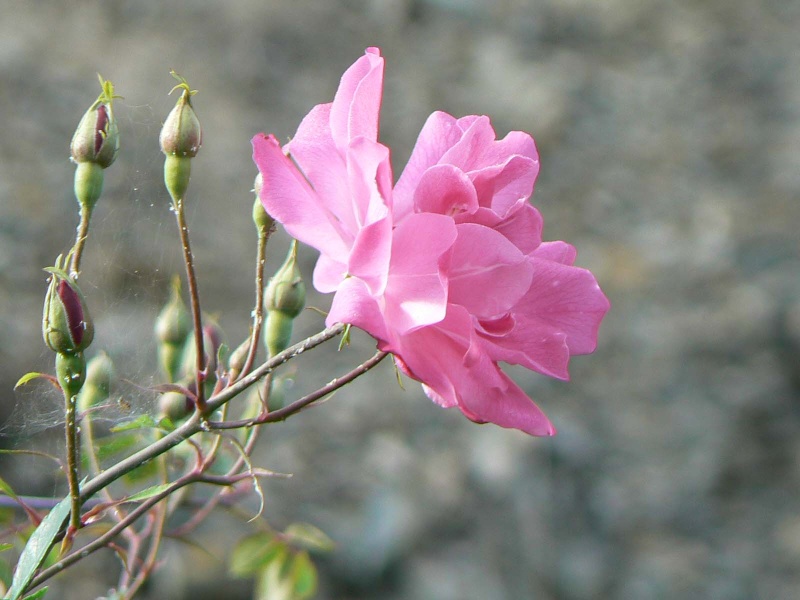 Cheryl, It looks very tea-like... or maybe old-China. If your friend ever decides to dig it up and discard it please let her know I would LOVE it. Would love some cuttings too!
Could call it "Hip's a Plenty" for it looks like a real hips making machine.

Ozeboy




Number of posts

: 1672


Location

: Glenorie, Sydney NSW


Registration date :

2008-12-28



Cheryl, I think it is Old Blush. I thought this before I read Simon's post. I went to Helpmefind and it looks the same rose to me. Except for the Redoute painting at the end which shows thorns on a stem.

rosemeadow




Number of posts

: 902


Age

: 54


Location

: Exeter, Tasmania


Registration date :

2009-01-11



I was going to say 'Parson's Pink China' and then noticed that 'Old Blush' and PPC are the same rose

It's a lovely rose too! I agree with Karen. There is a thorn showing in the first image so Fran's plant is not completely thornless. Tell Fran it's almost certainly 'Old Blush' Cheryl
[You must be registered and logged in to see this link.]
I think it probably is. I also think it is a rose worth keeping.

Carole




Number of posts

: 1034


Age

: 17


Location

: Mudgee, NSW


Registration date :

2009-04-16



Thanks so much everyone and I'm sure my friend could org you a cutting Simon, leave it to beaver , thanks again everyone
My friends reply

Yay - do you know what it's exactly what I thought it was. Wasn't perfectly sure - have only seen it in the rose books.
I am chuffed. Please thank them all very much Cheryl. I can certainly send cuttings. Have none of it at present but will get some in ASAP. Will let you know when I think they are ready to go which won't be all that long in this climate and they can let me know the hows and when and so forth.
Thank you again Cheryl - very much appreciated. I have been wondering and wondering if this was Old Blush - didn't think it could be anything else - have searched and searched and now they have confirmed it. Wonderful
No worries Cheryl... if she's happy to send unrooted cuttings, that would be better for me... no supposed to received rooted cuttings own here without a plant health certificate. 'Old Blush' strikes really easily too so a few small pieces would be all that is needed I reckon

I will let her know okies Simon

- when does he want them and can you ask the best way to send and if I should indicate on the parcel that it contains cutting material. Can he PM you his address?

I pruned it all back 2 months ago or so so there is a lot of new growth. Does he want the cuttings taken from this new growth or some of the older wood - leaves left? He can have both - whatever. I just prune, cut and shove it all into a pot and take off all the leaves myself. Have long given up on doing it by anyone's rule book.

I will sterilize the secateurs though LOL

Thanks for running around after us Cheryl

---
Permissions in this forum:
You
cannot
reply to topics in this forum