This is a Sympathie X Alba Maxima, Repeat flowering and very healthy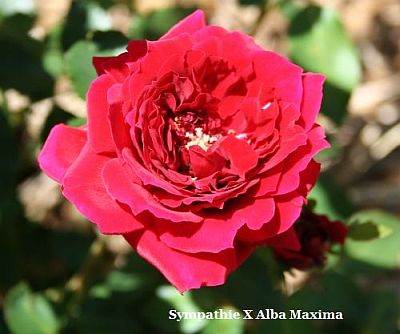 An other repeat flowering from OGV crossing. Sympathie X Queen of Bourbons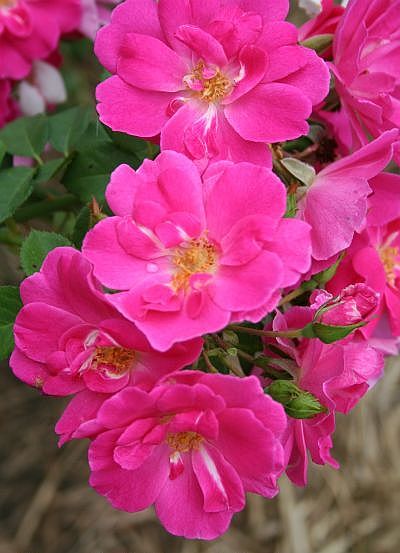 Hey Warren,

What do you reckon the chances are the first one is a self? Alba Maxima doesn't seem to have got a look in and the remontancy is a surprise too... anything possible I guess...

I really like the second one. I bet it packs a real punch in the garden.
No way its a self. The colour is all wrong if it was a self, plus have a look at the bloom structure. I have a few crosses which look like Sympathie, I feel if it had selfed the colour would have been bright red. Here are group of Sympathie crosses showing its red tone dominance. Could have something to do with the way I prepare all pollen as well.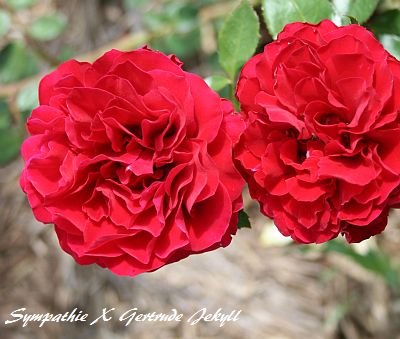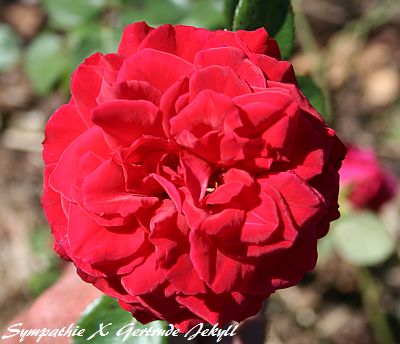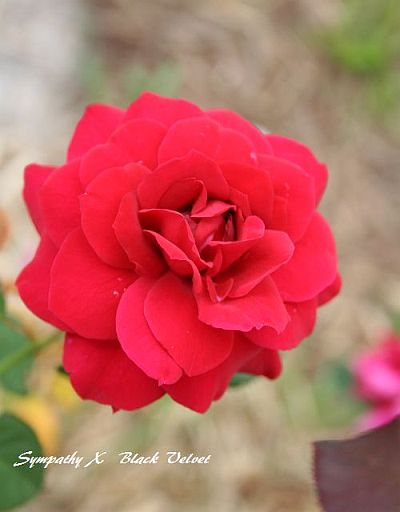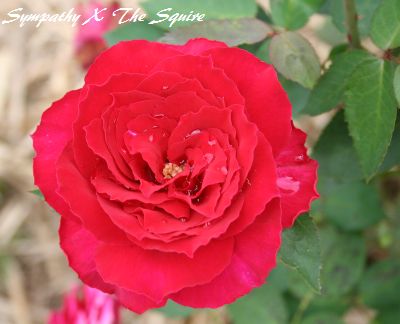 It's interesting to note that albas, whilst being hexaploid have 4x ovules and 2x pollen (Hurst 1925). That would make your seedling a tetraploid. It would be really interesting to do this cross backwards next season to see if you can make a pentaploid Sympathie hybrid
I reckon this would work great with other canina-type roses then too.
On the RHA some one said that crosses using alba's as seed parent, the offspring showed a lot of Alba characteristics and were not repeat flowering, I should colchicine the pollen of a tetraploid to double it, and then put it on an Alba

, that could be interesting. Chromosone doubling of tetraploids is quite difficult, but but doubling its diploid pollen might be a way to go.
without losing viability... even harder

David Zlesak, on RHA, was telling us that he had done repeated doubling using trifluralin (and oryzalin) and each time experienced significant reductions in vigour too. Double of diploids to tetraploids interests me but I do wonder whether it is the right way to go.
Simon in tissue culture prolonged exposure to growth chemicals and splitting of the calus over a period of time will lead to decrease in vigour. The doubling of diploids would probably make them more receptive to tetraploids and you eliminate the possible sterile triploid. But a diploid pollinated with tetraploid pollen, you get that gigantism and hybrid vigour. Which way do you go ???
tetraploids are also characterised by larger plant parts but reduced vigour. Triploids are not usually as vigorous as diploids but triploids are considered a good trade-off and good garden subjects. I think we select for triploidy and I think it isn't that be an issue given how many fertile triploids there are (think Bonica).

---
Permissions in this forum:
You
cannot
reply to topics in this forum