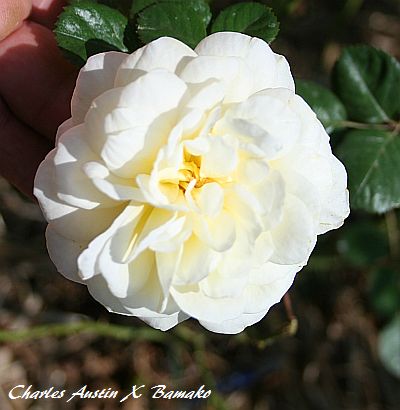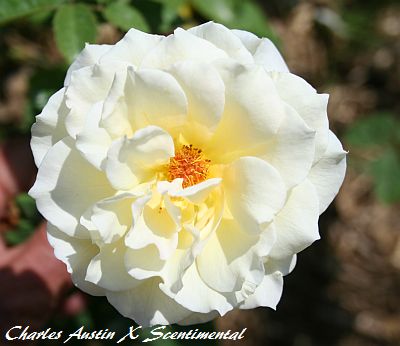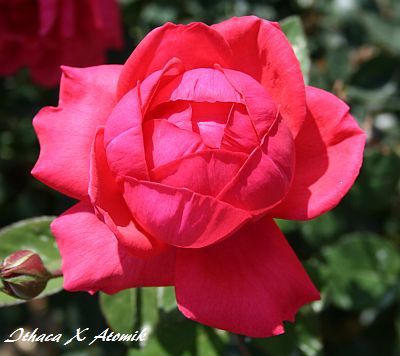 The blooms open to a massive size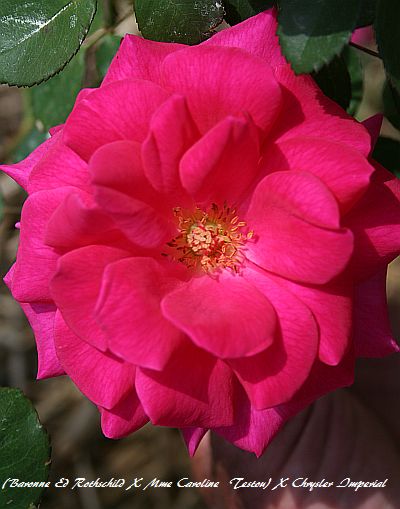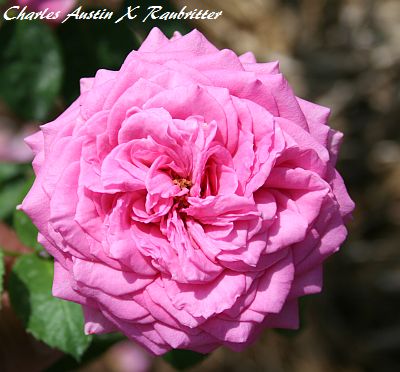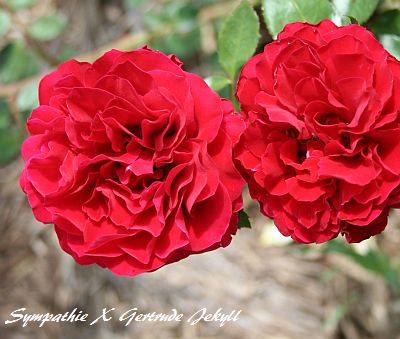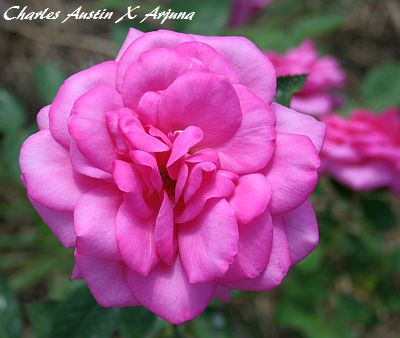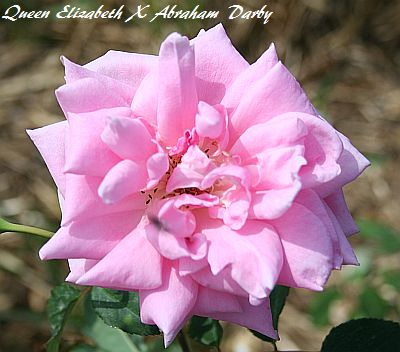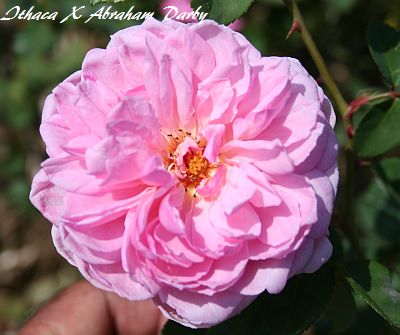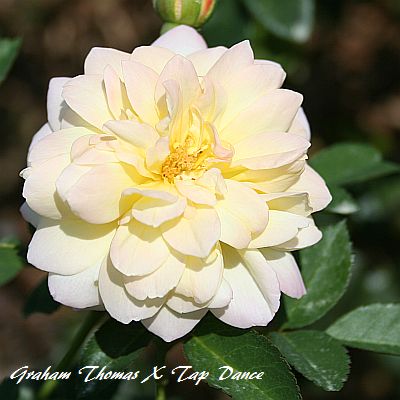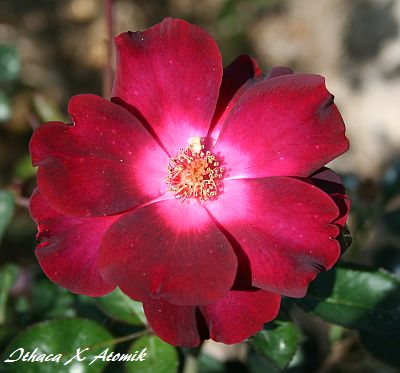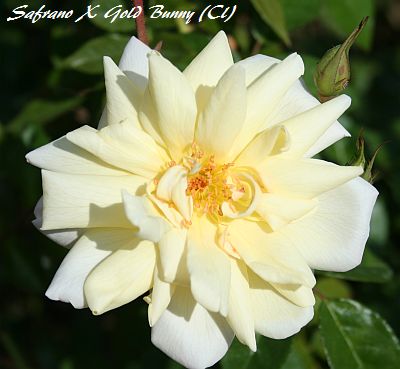 This a climber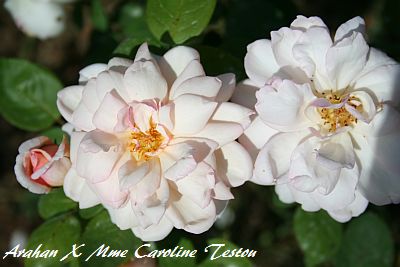 Winners all - again! I love the look of Sympathie x GJ. Is that the colour? Any perfume? Congratulations.

Dave




Number of posts

: 336


Location

: Lake Macquarie


Registration date :

2009-04-18



Wow Ozrose, you have alot of beautiful roses you have created yourself. I started to write down the ones I really liked, but the list got too long and I am lazy. So well done !

rosemeadow




Number of posts

: 902


Age

: 54


Location

: Exeter, Tasmania


Registration date :

2009-01-11



Dave that is the colour and perfume is only mild so far,structure and colour of this one is similar to the ground cover version.

Rosemeadow, there are a lot which I have'nt photographed yet, those still finding their legs so to speak. I am really happy how some of the crosses reacted in this batch.

In an other 2 -3 weeks I will sowing seed which has been stratifying for the next generation, some crosses being a completely different path from what I normally go down. Next summer should be quite interesting
Good to see you are using 'Nevada' too... I used it for the first time this season too.... I think it has a lot to offer and by the look of your 'Charles Austin' x 'Nevada' this is just confirmed. How does the bush look on this one? 'Nevada' is interesting because the records show it's a moyesii hybrid but everyone I talk too says it isn't and that it's a spinosissima hybrid instead (and if you look at Nevada's hips you can see why). So your seedlings is probably more a hybrid spin. than a hybrid moyesii. 'Nevada' is a tetraploid and so are both spin. and moyesii (with moyesii having a pentaploid variant too), however, I favour the hybrid spin. argument as well because Cass Berstein, in California, has mentioned that 'Nevada' will sucker vigorously on its own roots, which, as far as I am aware, moyesii doesn't do but spins (like my William III

) do freely. I think this is my favourite of your seedlings too... can't wait to see how my 'Trier' x 'Nevada' seedlings turn out now

Last edited by Simon on 20th March 2011, 11:51; edited 2 times in total
I was also thinking, 'Sympathie' seems to make good 'Sympathie' look alikes doesn't she

Sympathie does throw a few which look similar, but a hell of a lot are varied in colour and structure, Bemo was supprised with the colours I was getting.

I really think Nevada is a Moyesii Hybrid, firstly the leaf pairing is similar to Moyesii ( the distance between each pair of leaves), and secondly the Nevada I have is almost thornless, ( the thorns it has, are very low down and numbers are reasonably low, all higher growth is thornless). The bush on this cross is short and bushy.

That Ithaca X Atomik, the colour is quite unusual in real life, it has orange underlying the red the upper red pigment. This will never be shovell pruned because crossed with the right roses, I think this will produce some thing really interesting colour wise.


I wonder, also, whether 'Nevada' is the same all around the world... there seems to be a lot of different descriptions... some say the hips are spin-like whilst others say moyesii-like, some say thornless whilst others say otherwise and the comment about suckering is one I've only ever heard from the U.S.... I'd be interested to hear whether your seedling also suckers with time, Warren. The suckering habit is what makes me think 'Nevada' is a spin. rather than moyesii, but the 'Nevada' we have here is a large upright bush very much like moyesii and it dosn't seem to set many hips either (must check this over the next few days come to think of it...). Great seedling whichever way it goes.

Have you ever used 'Geranium'? I have seeds from it in the fridge here now that I'm also itching to see and use.
Last edited by Simon on 20th March 2011, 12:47; edited 1 time in total
The Nevada here at home , I fertilized it last year and thought it was going to stick, but my hopes were soon gone, the Nevada here at home has never set hips , but its pollen has average fertililty. The good thing about that Charles Austin X Nevada seedling , the petals are very thick which means they won't crisp in high temperatures.

What really supprised me was the Charles Austin X Raubritter, looks very gallica and has a very strong pefume to boot, growth is strong and vigorous.

Have'nt used Geranium but I would'nt mind using it in a cross down the line some time.
Yeah.. the 'Raubritter' cross surprised me. I've often thought of using it but haven't because there are no listed descendants and people have said it doesn't work very often and it has too many petals to have much in the way of pollen. Another argument in favour of fertility being a situational thing and what works in one area may work well somewhere else.

---
Permissions in this forum:
You
cannot
reply to topics in this forum