These were planted out August 2010 as 10wk old seedlings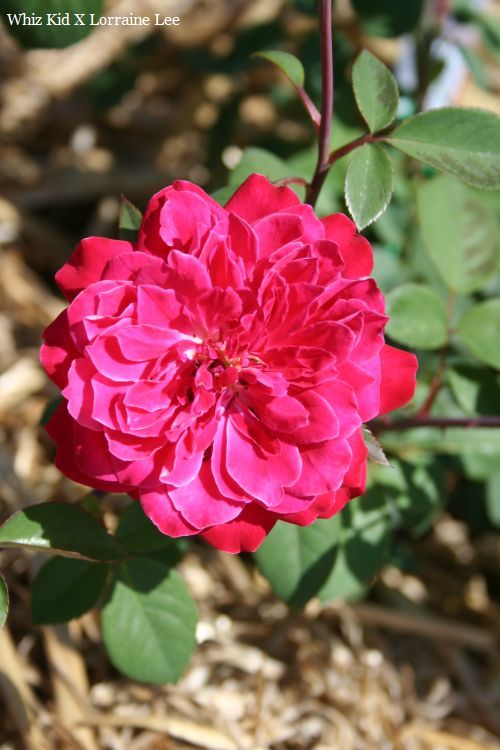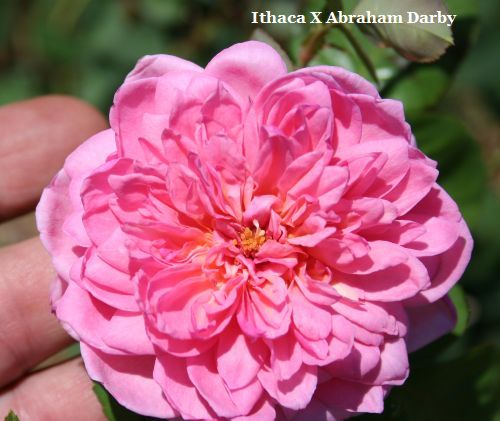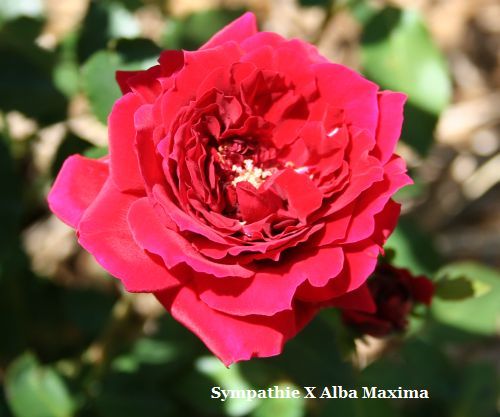 This is a Alba hybrid which repeats very well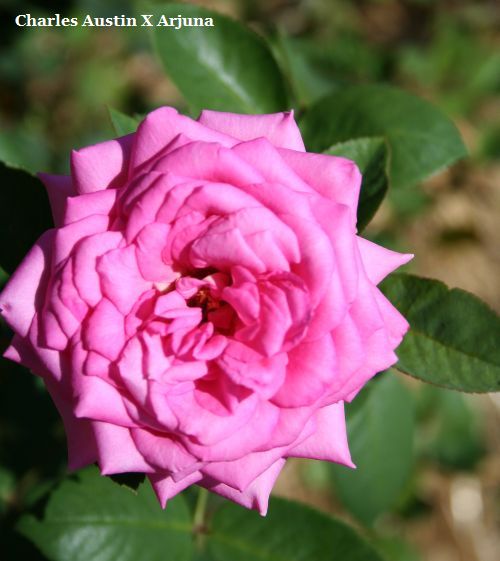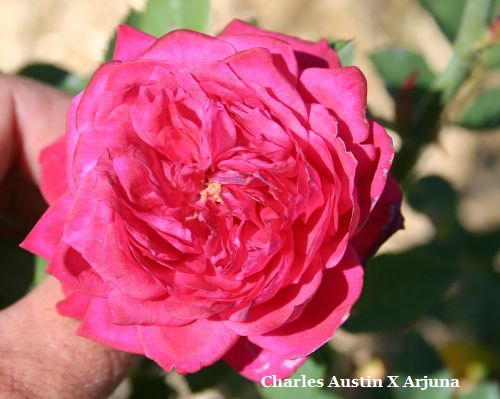 This rose is thornless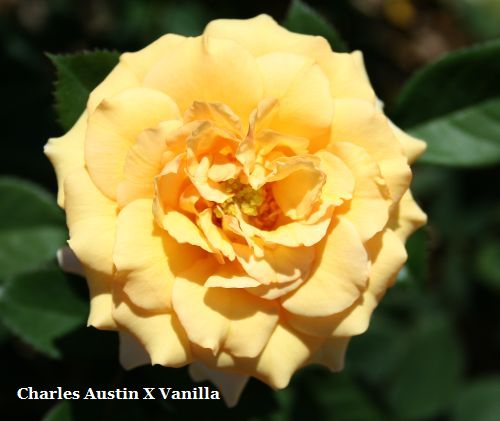 This rose is almost thornless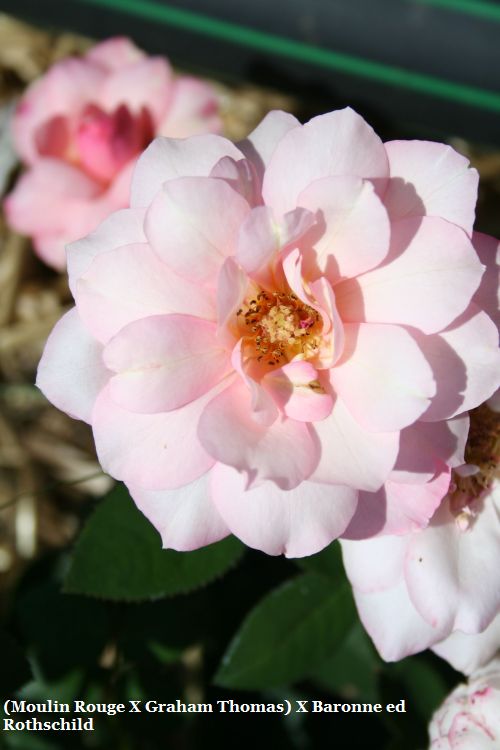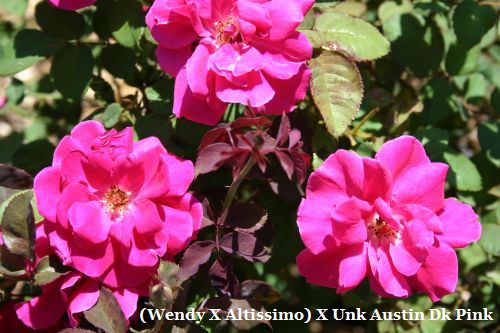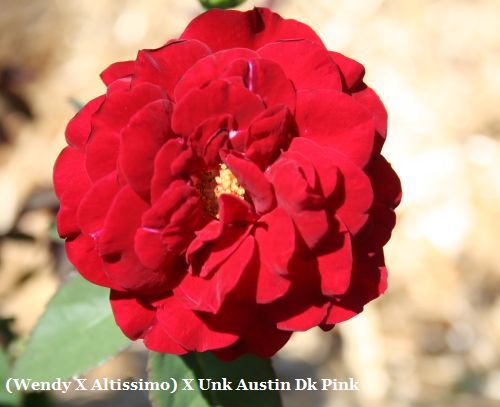 Congratulations, OZROZ! They all show great promise. I also use Austins in breeding with the aim of producing more heat/humidity tolerant/disease resistant offspring (but beauty is a high priority too). Are you coastal or inland sth NSW?

I've used A Darby a lot this year, as well as the HP Sidney Linton from Bishops Lodge. It does quite well here, and I like the fact that it has a big spring flush, closes down during the worst of summer and flushes up again for autumn when we get our best blooms here. And it is extremely fertile. Every hip is huge:)

Dave




Number of posts

: 336


Location

: Lake Macquarie


Registration date :

2009-04-18



Howdy Dave
Inland NSW , directly north of echuca, the Austin's are good as they give incredible structure, but one downfall is , there are a lot of offspring with proliferations, a really bad trait to have, seems to be more when using his reds.
I crossed A Darby with Queen Elizabeth and the most amazing flower, Charles Austin is an other which gives unbelievable results. It is quite fertile in its self, crossed with moderns , the results can give OGR look alikes, similar to HP's , Cenitfolia's and Portland's, with huge scent.

The yellows above are a cross of Charles Austin X Vanilla, I can hear other breeders saying why vanilla, different structure all together,. Vanilla was bred for the florist trade and is thornless, crossing it C Austin with big a petal count , the offspring would look ok , loosing some of the C Austin petal count and be thornless or almost.

In this batch of seedlings I have around six different lines of breeding where the offspring are thornless or almost, some of the crosses are Safrano X Goldbunny and Duchesse de Montebello X Blue Moon. Crossing these two with the other four should give me some roses that are of value
Now comes the hard bit Warren

You need to decide what goes on and what is composted... with seedlings like this the choice is going to be VERY hard.
BTW... I went and bought Graham Thomas today to play with... I big plant of it so with any luck after a bit oif a feed and some water (it was VERY dry in the pot at the nursery) I might get something to do some late work with.
Simon, there are a lot I could'nt photograph , we had high 30's and the blooms got a bit scorched. That Sympathie X Indica Magor is about to repeat again, and I think that Sympathie X Alba Maxima is going to turn out ok as well , repeats very fast. Next month is cullin day , can'nt get to scentimental just go for it.
Last edited by OZROZ on 22nd January 2011, 20:31; edited 1 time in total
Warren can I have the culls please

The Lazy Rosarian




Number of posts

: 5165


Age

: 64


Location

: Mudgee, NSW, Australia


Registration date :

2009-01-11



Simon you will be very happy with GT - in every way


Dave




Number of posts

: 336


Location

: Lake Macquarie


Registration date :

2009-04-18



Howdy Warren,
again great. I'm most impressed of the result from 'Sympathie x Alba'.

cheers
Bernhard
Howdy bemo
Alba maxima is a rose that does'nt seem to come down with any disease and growth is vigorous, had two seedlings repeat for me, this one is exceptional just keeps on flowering. Will have to see how the flower forms as it gets stronger and the canes get thicker, giving a bit more sap flow to develop the flower. Bemo have some real interesting crosses on sympathie this year, the hips are starting to yellow at the moment and with our temperatures getting up to high 30's to 40c they wont take long to ripen

---
Permissions in this forum:
You
cannot
reply to topics in this forum